VIDEO: Prague Museum Night 2014
16. 7. 2014 | Did you enjoy Prague Museum Night 2014? You can now remind yourself the unique atmosphere of this occasion in our video spot.
The eleventh Prague Museum Night took place on Saturday 14 June, 2014. This popular cultural event, promoting activities of museums and galleries, has been offering a possibility to visit Prague cultural heritage sites at night since 2004. There were 39 museums, galleries and other cultural intuitions participating this year, opening 69 unique buildings. FUTURA Gallery and the Faculty of Mathematics and Physics, Charles University in Prague took part for the first time this year. Once again Prague Museum Night 2014 delivered its main mission to offer visitors a chance to visit cultural sites at night (7.00 p. m to 1.00 a. m.) and provided free admission and transport. Also this year, there was a rich accompanying programme available which has become typical for the event.
Prague Museum Night is organized by the National Museum, the Prague Public Transport Company and the Czech Association of Museums and Galleries, in cooperation with other institutions.  
The transport during Prague Museum Night 2014 was provided by the special museum night shuttles which were run by the Prague Public Transport Company. There were 11 lines which went to the participating buildings all around Prague. The central transfer point was, as usual, Jan Palach Square near Staroměstská tube station – green line A. Information tents were located at Wenceslas Square in front of the Historical Building of the National Museum and at Jan Palach Square.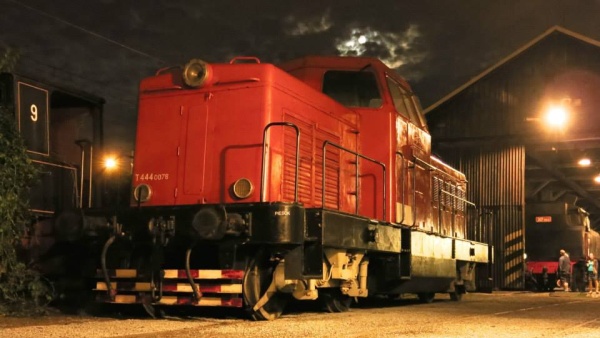 (dan)