Top items – Mozart's piano
01.11.2016 | In the exhibition Man – Instrument – Music, there is another unique item belonging to the National Museum collections. It is an 18th century fortepiano, which has survived to this day thanks to one significant event. During one of his visits to Prague, Wolfgang Amadeus Mozart played it.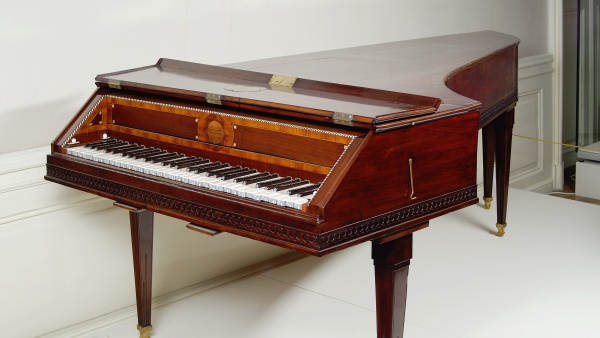 In January 1787, the genius composer Wolfgang Amadeus Mozart visited Prague for the first time. Among the places he appeared was the Institute of Noblewomen in Prague's New Town, which nowadays houses the General Faculty Hospital, as it stopped serving its original purpose during the Josephine Reforms of 1788.
The event is commemorated by the later, Romantic plaque on the piano he played. However, the plaque is not consistent with historical sources. It says that during his visit, Mozart played melodies from Don Giovanni, while in reality he only composed this opera later. It is not known how and when the plaque was placed on the piano.
Thanks to the reverence for Mozart's memory, the fortepiano has been preserved in almost its original state. According to the latest research, the piano was built by the Viennese master Franz Xaver Christoph (1728-1793). The piano's frame is made of mahogany; it has keys inlaid with mother of pearl, a key action mechanism and two knee levers which have a similar function to modern pedals. The soundboard is decorated with a richly carved rosette. In terms of craftsmanship, this is a very sophisticated instrument.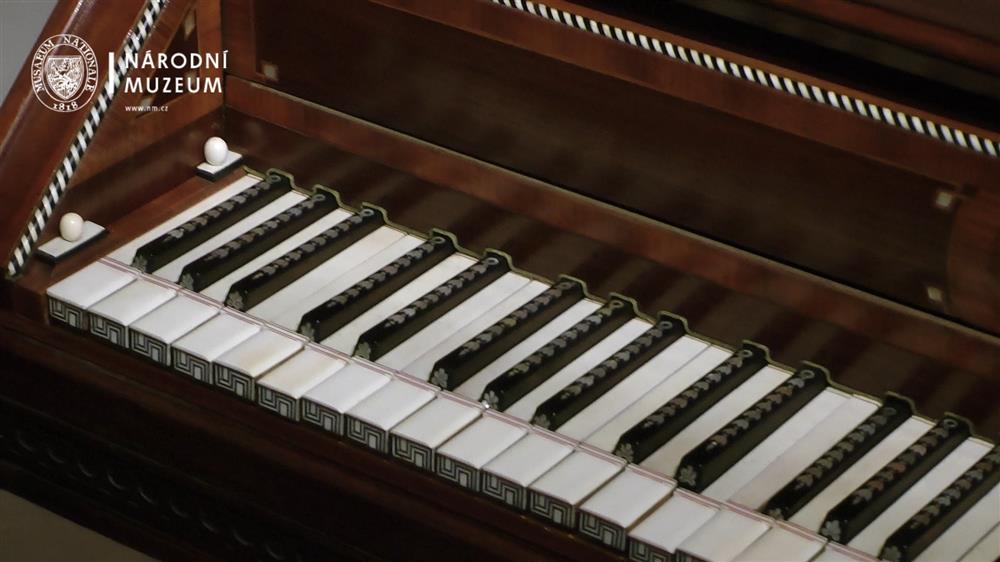 ---
What next?
(EK)