Reconstruction of the National Museum building
30.04.2016 | Generations of museologists have been calling for the reconstruction of the Historical Building of the National Museum. However, it was only Jiří Paroubek's administration that decided to approve the necessary funds, on 7. 6. 2006.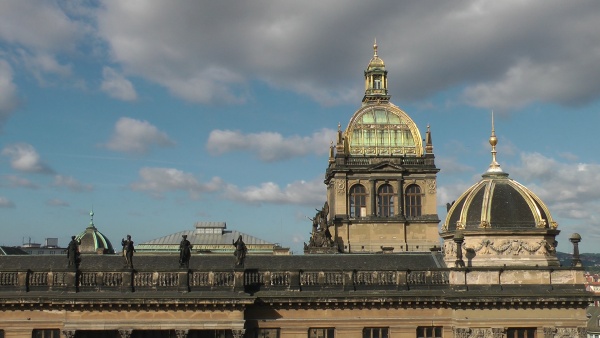 After that, preparatory work began promptly. It was necessary to move millions of collection items out of the building and to move the staff to other temporary premises. Above all, it was necessary to prepare the reconstruction itself carefully – to finish the necessary pre-reconstruction condition survey and the studies for the building.
In 2011, the project for obtaining the building permit was ready. Here however, the first delay occurred when the Ministry of Culture decided to cut the funds and obliged the National Museum to change the project. In 2013, the National Museum was ready to issue a request for tenders for general reconstruction. However, it had to wait for the tender specifications to be approved by the government.
The evaluation committee was appointed only on 13.11.2013. The committee started to work straight away, and already on 18.11.2013, envelopes with candidates' bids were opened.The committee finished their work in October 2014, when they selected the best offer. However, the National Museum had to face several administrative proceedings of the Office for the Protection of Competition, initiated by unsuccessful bidders.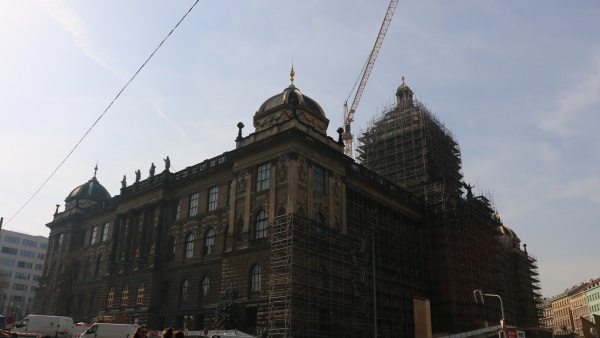 In the end, all the proceedings ended up in favour of the National Museum; and so, on 15.4.2015, a contract was signed with the successful bidder, the association Sdružení M-P-I Národní muzeum, consisting of Metrostav, Průmstav and Imos Brno. On Monday 20.4.2015, the building was officially handed over to the reconstruction contractor.
The works are planned to last 42 months. The work will start with a pre-reconstruction condition survey (documenting the state of the building) and protection of the artistic features of the building. Construction and restoration works will follow. According to the contract, the reconstruction should be finished in October 2018, on the 200th anniversary of the institution's foundation. The National Museum would like to make this building of great architectural, artistic and historical importance accessible to the public towards the end of 2018, even if all the planned exhibitions cannot be installed by then.
Watch video: U

ninstallation

statues
(EK)