Top items – T. G. Masaryk's suit
01.11.2016 | Among the most important objects in the National Museum's collections is the white casual suit belonging to Tomas Garrigue Masaryk.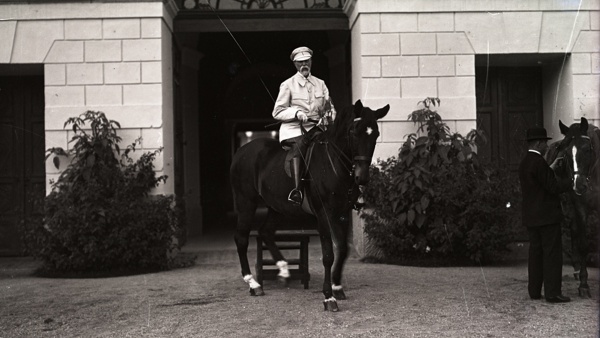 The National Museum acquired the white suit, consisting of a jacket, trousers, and a cap from the family of the academic painter Rudolf Brachtl, who painted a portrait of T. G. Masaryk.
The overall look of the suit stems from Masaryk's ascetic and active lifestyle - hence the use of the riding breeches. The first Czechoslovak president maintained his good health by horse-riding, which he practised until a very advanced age. The jacket is based on the French army officer uniform and the Norfolk jacket. The cap was also inspired by a military uniform. The cut is based on the caps of the Czech Legionaries.
It might seem that Masaryk's admiration for the army is not consistent with his pacifism. Yet the president's tribute was not meant for the army as an instrument of violence, but for the courageous men who fought for the creation of the independent state of Czechoslovakia.
In many respects, T. G. Masaryk was an exceptional man. His actions went beyond the ordinary, just like his style of clothing. He liked light-coloured clothes, even in winter, when it was not common at the time. As is apparent in contemporary photographs, this made him stand out immediately in any company.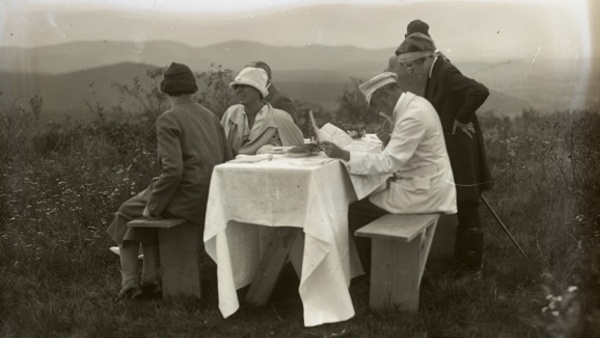 ---
What next?
(EK)