Top items – Sacred ibis
01.11.2016 | Today, we will show you another rare object from our repository. It is a statuette of a sacred ibis from Ancient Egypt, which came to the National Museum's collections quite recently.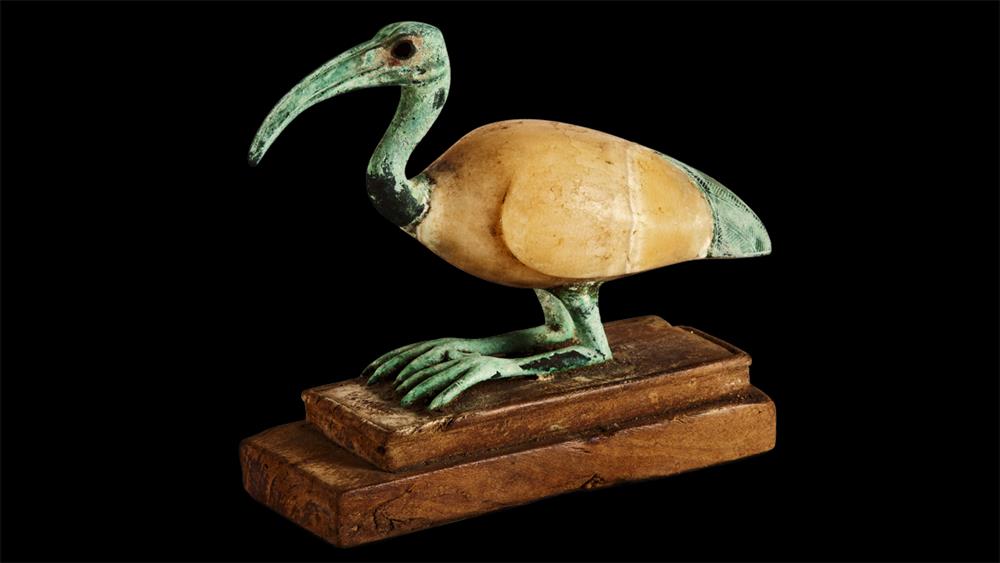 The statuette of ibis is made of bronze and Egyptian alabaster on a wooden stand. Ibis was a sacred bird representing Thoth, the god of wisdom, writing and calculations. The individual parts of this statuette manifest great artisanship. Egyptologists date it to the Late Period of Ancient Egypt (715-332 BCE).
This particular statuette was brought from Egypt by Jaroslav Šejnoha (1886-1892), a major figure of Czechoslovak diplomacy. During World War I he was introduced to T. G. Masaryk, E. Beneš and R. Štefánik, and was involved in the creation of the new independent state of Czechoslovakia. Between 1944 and 1946, he served as Czechoslovak ambassador to Cairo, where he gathered a valuable collection of Egyptian antiquities. The National Museum acquired his estate in 2012, thanks to a grant from the Ministry of Culture of the Czech Republic.
---
What next?
(EK)