Top items – cranium of a Neanderthal man
01.11.2016 | One of the National Museum's most important collection pieces is stored in the collections of the anthropological department of the National Museum. It is the fossilised cranium of a Neanderthal man, who died in the Gánovce Hrádok area near Poprad. So far, only a few fossilised animal crania have been found. Curator Vítězslav Kuželka believes this is the property of the whole of humanity.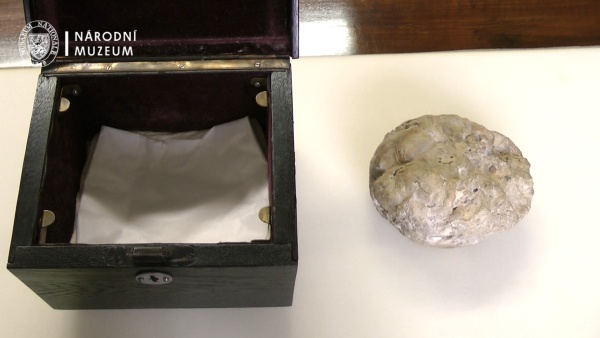 The fossilised cranium was found accidentally in 1926 in a travertine pile during quarrying operations. Master stonemason Kalman Koki sold it together with other finds for 100 Czechoslovak crowns to a researcher of the National Museum, Jaroslav Petrbok, who had conducted archaeological research here a year earlier. Petrbok believed this was the brain of a mammoth, and after he had returned to Prague he included it in the collections without reporting it.
Later, however, he handed it over to Prof. Vlček, who discovered the fossilised cranium of a Neanderthal man in it. Initially, this claim met with opposition from other Czech experts. The professor's opinion was supported in 1958 by an international committee consisting of the leading authorities in the field of palaeontology. Until then, the former existence of Neanderthal populations in Central Europe had been denied. In the end, Vlček's theory was proved by uranium-thorium dating conducted in the last decade of the 20th century. The dating of the Gánovec site confirmed the inclusion of the find in the last interglacial period. The absolute age of the fossilised cranium is estimated at 105,000 years.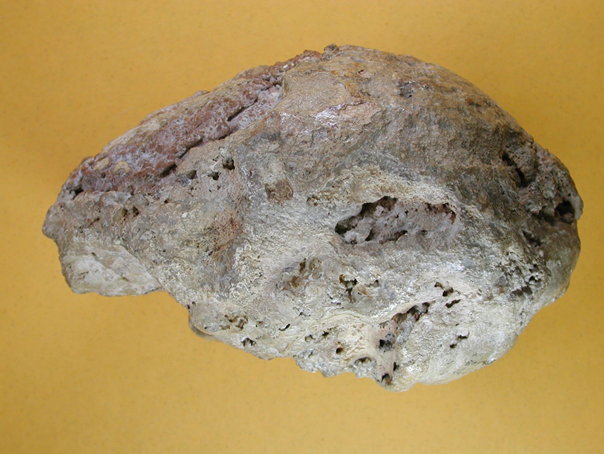 ---
What next?
(EK)